Except for one minor trim piece, our terrace fireplace is finally finished!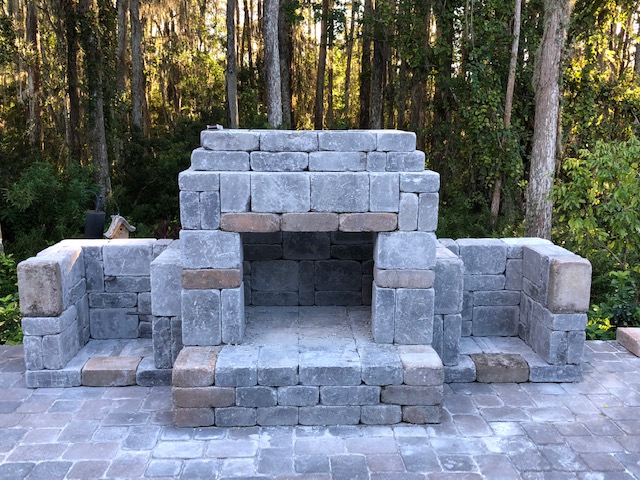 Above you'll see we are ready to go vertical with building the chimney and the two attached wood bins have been built and await their cap stones, which still need to be fabricated by us.
Below. Going vertical!!!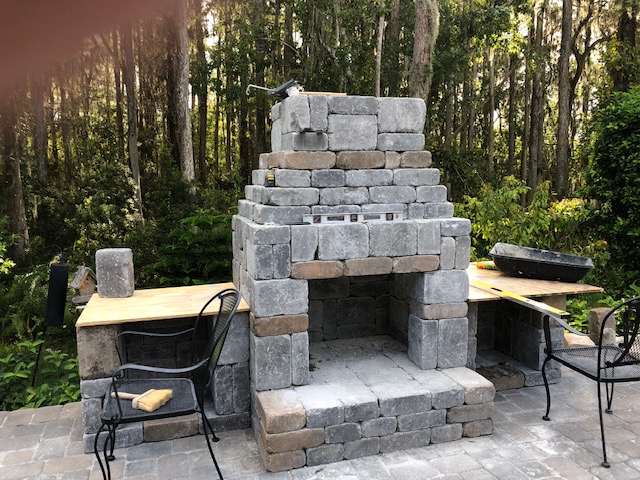 In this picture, we are about 75% finished with the project.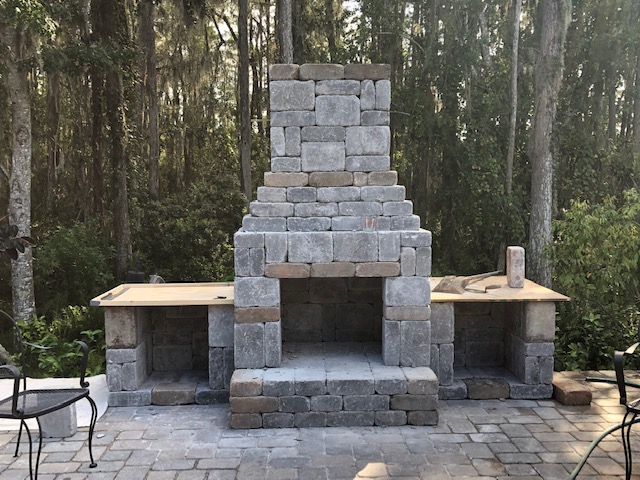 Below I've fabricated the woodbox caps. This is the same process used for the final cap on the top of the chimney. I experimented with concrete stain, shown on the left, which is mixed into the mortar before water is poured. We ultimately didn't like the color since it skewed a bit SW USA...which is fine, it just didn't match our terrace. As you'll see in the final photo, we ended up painting the caps with slate colored paint. All of this was pretty stressful since my boss was directly overseeing my work, as you see on the left cap.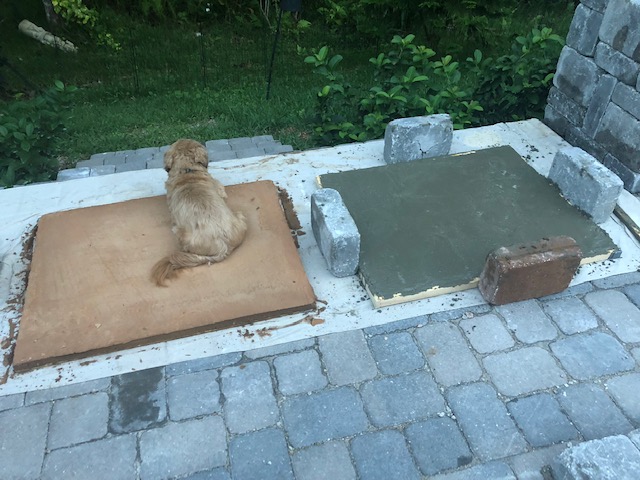 As you'll see below, we had planned on creating a solid 6 X 6 mantel from cedar by notching 4 X 4 from the plank. Unfortunately, the standard hand held saw cuts about 2 inches deep, so we couldn't make it work. My husband designed and built this mantel, which is absolutely perfect, in my view! The materials were green treated sheathed in cedar and held by painted galvanized bolts.
Here you'll also see the painted caps in place and the final portion of the chimney stones.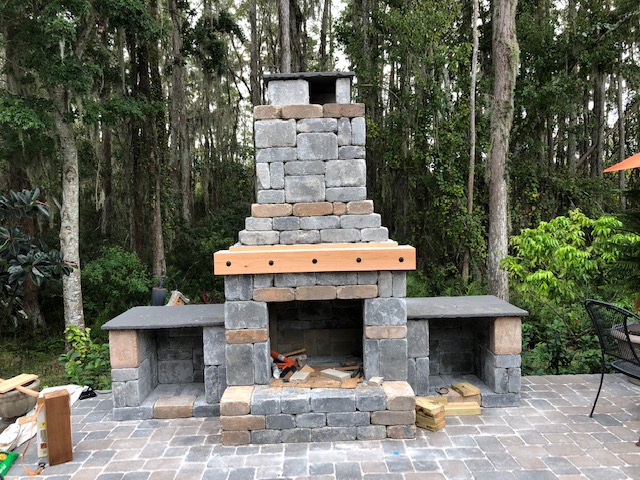 Here is the final product!! The mantel has been stained with Sikkens, which is a fabulous product from Sweden and can be purchased from Regal Paint Center on N. Orange Ave. in DT Orlando. We purchased the furniture from Overstock.com. We call it our "Brady Bunch" set since Christopher Knight, aka as Peter Brady, has his own line of outdoor furniture.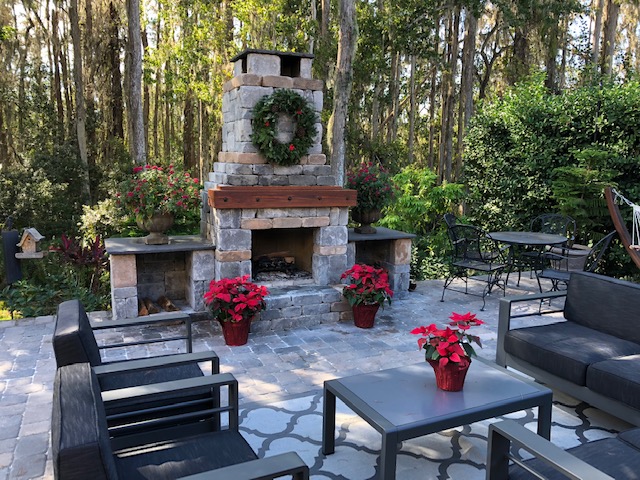 Here is our working fireplace in action!!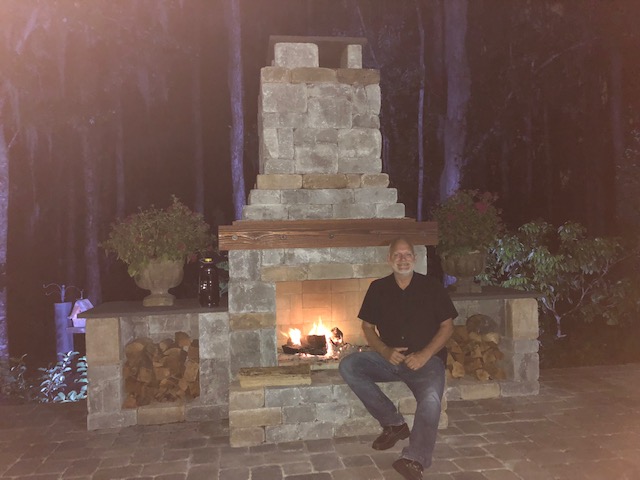 The final cost to build this, including the stones, delivery, concrete adhesive, concrete, concrete stain, wood, iron firebox supports, paint, concrete saw rental and Sikkens was $1,735...not including the new furniture.